June 05, 2014
Who is excited about the return of Reading Rainbow!?!
I am! I remember the giddiness I felt as a wee one as I sang enthusiastically along to the notorious
theme song on Saturday morning.
The host of Reading Rainbow, (and also Lt. Commander Geordi La Forge in Star Trek: The Next Generation)
LeVar Burton: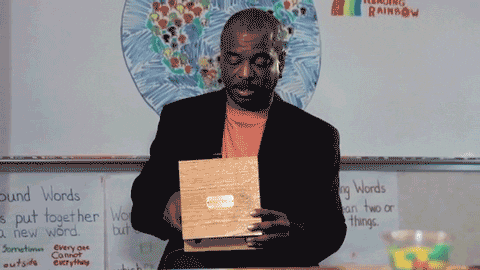 exceeded his $1 million fundraising goal on the first day to start a new web-based version of
our beloved: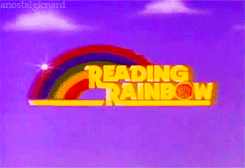 Sometimes you gotta reach into your past to find great ideas for the present! I want my (future) kids to
have this in their lives. Okay, a show with a guy reading books to kids sounds lame, but ask any 25-35 year
old their thoughts and you'll see how amazingly effective and impressionable it was. I encourage everyone to
check out the kickstarter website and make a donation!
Read on! Thank you LeVar!
– Tamara