September 04, 2015
I just finished reading Firsts by Laurie Elizabeth Flynn
and I have to say, it was pretty fantastic.
If you liked the movie, Easy A, you'll definitely like this book!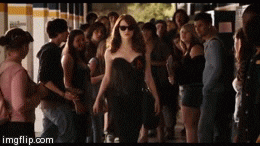 The seventeen-year-old protagonist, Mercedes, has taken it
upon herself to help the virgins of her high school have great
first times. She does this by giving young men one night of
very intense "education." She then makes them swear to not tell
anyone and to give their girlfriends a magical first time.
Of course everything goes wrong, feelings are hurt and
cyber-bullying, amongst other terrible outcomes, are the result.
For being a compelling book with a sex-savvy teen protagonist,
I'm giving Firsts two thumbs up!
-Dani