October 23, 2015
Unless you actively avoid the internet (if so, congratulations on finding
a way to read this blog!), you probably know that it was Back to the Future
day on Wednesday.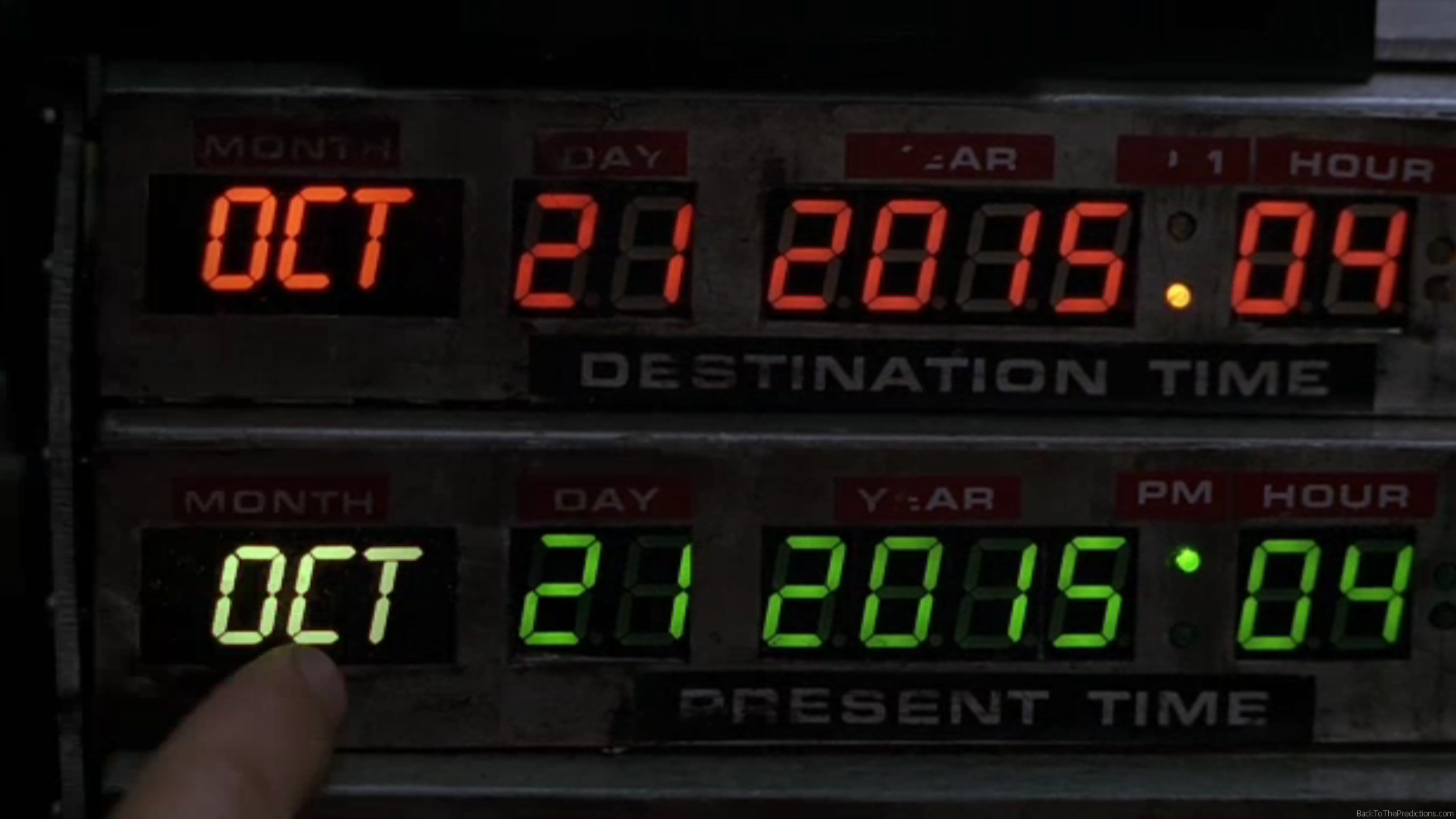 I have loved Back to the Future ever since I went to a midnight showing of
the first two films with a crew of equally nerdy friends. Something about
fatigue plus 80's pop culture makes for a fantastic viewing experience!
This weekend, you will find me at the movies, reliving that fantastic night
from so long ago, and watching all three movies from the trilogy.
Wish me luck!
-Dani "Doc Brown" Farmer