March 16, 2015
Last week I got my hot little hands on an advance of Jo Walton's newest novel,
The Philosopher Kings. It's the sequel to last year's The Just City.
These books are a fictional account of Athene's experimental attempt to recreate
Plato's Just City in ancient Greece (like, really ancient). Because there are
humans involved, things, of course, go awry. But in such interesting ways!
Walton does such a great job of creating these complete worlds that are so
wonderful and terrible, and I just want to live in one of her stories (but not
actually!).
I'd also highly recommend her Small Change series, which are mysteries set
in an alternate history England during a facist rise to power in the 1950s.
The Philosopher Kings
by Walton, Jo (06/30/15)
9780765332677 | TOR | RAI
Cloth | Price: $28.99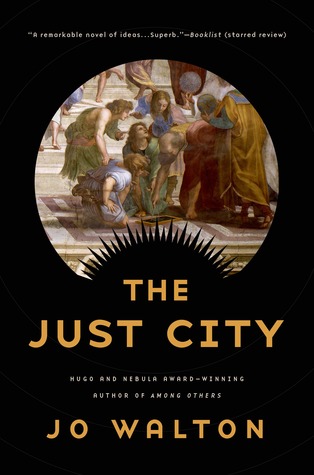 The Just City
by Walton, Jo (01/13/15)
9780765332660 | TOR | RAI
Cloth | Price: $29.99
-Ali