February 5, 2018
|
Hi friends! February is Black History Month so let's kick things off with a nice, thematic (but not at all exhaustive) booklist: Black Girl Magic: A Poem 9781250173720...
August 7, 2017
|
Hi friends! Can you believe it's August already??? Where has the summer gone?! We've definitely made some big dents in our summer reading lists here at Ampersand....
July 4, 2017
|
Hello there! Like all good friends it is customary to let each other know where we are at all  times. We don't want to miss your call...
July 3, 2017
|
Happy July, friends! Canada Day has come and gone, but that doesn't mean we're ready to stop celebrating Canada 150. This week we've rounded up a list...
May 29, 2017
|
Hello friends! Did you know May is Mental Health Awareness month? While there is never a bad time to indulge in some self-care, Mental Health Awareness month seems...
April 3, 2017
|
Happy April, friends! Spring is finally here (technically, anyway, Mother Nature is being rather indecisive about it in Toronto). I think Spring is a great time for new beginnings,...
March 20, 2017
|
Hi guys! What are you reading right now? Isn't that everyone's favourite question? I remember applying for a seasonal job at Chapters Indigo (the location has now...
February 13, 2017
|
Hello! With the gift show now in our rear view mirror we can take a sigh of relief and I can start the deep reflection period of...
January 17, 2017
|
Hi there, Here is an interesting snapshot of the last 40 years at the CCBC! 40 Years on Milestones at the CCBC Saffron
January 16, 2017
|
Hello everyone, Here is Saffron's spring 2017 Dewey Divas adult and kids lists! Check them out here: Spring 2017 Adult List and Spring 2017 Kids List. Tamara
January 9, 2017
|
Hello people of 2017! Are you feeling fresh and rejuvenated for the New Year or are you feeling sluggish and starting to look like one of the...
November 28, 2016
|
With the unimaginable results of the US election forcing the world to look into where things went so incredibly wrong, it's ever-so much more pressing to focus...
November 7, 2016
|
Hello everyone, Here are the much anticipated winter 2017 Dewey Divas adult and kids lists from Saffron. Check them out here: Winter 2017 Adult List and Winter 2017...
October 27, 2016
|
Hi there, We'd like to share our list of our publisher links to all the great materials that our lines offer to teachers and librarians. Please check...
October 12, 2016
|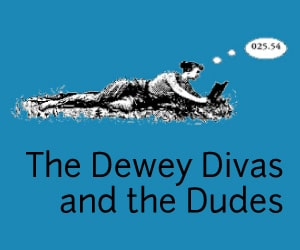 Hi there, The Dewey Divas and Dudes have done it again! In their never-ending quest to get the word out about the best books out there they...